Airport Transfers
Macclesfield Luxury Cars Airport Transfers local executive taxi service in Macclesfield,Cheshire to Manchester Airport & all UK Airports
Airport transfers with Macclesfield Luxury Cars is an Executive car & taxi service. You can rest assured we can help you drive your business forward with our Airport Transfer Service based in Macclesfield. A Premier taxi service.
Airport Transfers Macclesfield Booking service
We will do everything we can to ensure that your booking and transfer are concluded as smoothly as possible. All our drivers have proven customer service skills and extensive local knowledge. We are happy to meet & greet you on request. We operate with Mercedes S class, Mercedes E class.
We already provide an excellent transfer service to our existing customers, including Astra Zeneca, Etihad Airways & Granada TV. In addition, local clients include the Marriott & Radisson Blu Hotels. We would be delighted to fulfill any of airport transfer requirements.
Airport Transfers Meet and Greet Service
Upon your arrival, we will meet you with a greeting board displaying your name or your company name within close proximity of the airport information desk. We understand traveling can be tiring and stressful. Macclesfield Luxury Cars with our professional staff will ensure your journey will be both relaxed and extremely comfortable.
So if you are arriving at Manchester airport we can be there for you, waiting for you on your arrival. We have a number of vehicles that you can choose from that is right for you. Our business is here to serve you with a top class service with the top of the range cars. At Macclesfield Luxury Cars our corporate clients benefit from a professional reliable and timely service with friendly drivers.
Our service boasts airport transfers, full executive Chauffeur Driven Cars service in the Cheshire and Macclesfield area. We also deal with event organizing to supply a daily solution for your business. We offer Executive  Chauffeur Driven Cars Hire's that do not cost as much as you might think. Call us today to find out more about our services today.
Airport Transfers in Macclesfield Welcome Business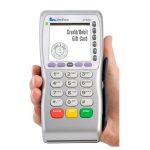 If your business has a fleet of cars but you do not wish to drive yourself, we will handle that for you. Drive your business forward with Macclesfield Luxury Cars.
Chauffeur Cars. So to improve your business travel, why not work with us and take advantage of our luxury chauffeur driven executive cars today.
For more information, please contact us on 07949268871 or email us.